The Epy Awards is an annual Episode-based (Pocket Gems) awards ceremony, honouring the best interactive stories on the User Stories section of the Episode app. It began on the 5th of January 2015, and is organised by Aisha Ayesha, a fellow member of the Episode community.
Every year, a story will be given the title of "Best (Respective Genre/s) Story" of the year, for each category offered. The results are determined by a large panel of judges, which may consist of various Episode authors and readers from the community.
This is a worldwide contest for the Episode community, by the Episode community.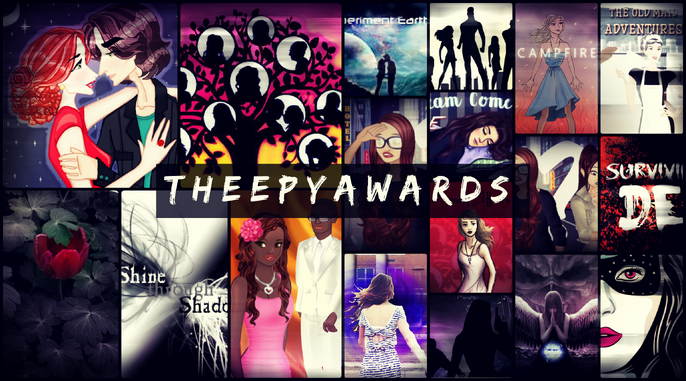 For more info, click on the official website or @epyawardsofficial on Instagram.
Leaderboard
Edit
Award-winning Stories of 2015
Edit
Best Horror/Action Story of 2015: "Colorless Reality", by Vik B.;
Best Romance/Drama Story of 2015: "Dripping Mascara", by Genevieve M.;
Best Fantasy/Adventure Story of 2015: "Shine Through Shadows", by Marissa Blatchford;
Best Mystery/Thriller Story of 2015: "Family Affairs", by Aurizle;
Best Comedy Story of 2015: "Hell's Verdict, by R.A. Ross;
Public's Favourite Story of 2015: "Pieces Of Me", by Sammer B.